Full Show Notes Available At: http://www.olivermanalese.com/3
Today we dig into what breakdowns and breakthroughs look like with the powerful, Hans Phillips. Hans is a Performance Consultant and Ontological Coach for leaders around the world. In our conversation, we get into how Hans approaches getting out of a funk, setting healthy boundaries, raising standards, his fundamentals for living a great life, and so much more. His rawness and vulnerability is refreshing and I am sure you will get a ton out of this episode!
You can also subscribe to the show on iTunes here: itunes.apple.com/ca/podcast/the-o…d1200840535?mt=2
Meet Hans Phillips: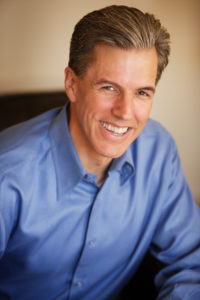 Hans Phillips provides consulting, training and coaching for clients worldwide. He supports people to discover permanent solutions to long-term challenges. With a focus on sustainable high performance, Hans works to transform people's mindset, actions and results. He also assists in creating new avenues of communication and empowering relationships. Whether the project is professional or personal, Hans has the experience and ability to create lasting change. Using proven processes, methods and philosophies from the fields of ontology and phenomenology, Hans helps his clients get what they have always wanted. His clients report high levels of satisfaction, fun, joy and empowerment. Those same clients say there is a new and consistent wellspring of freedom and wisdom to draw from in life and work.
How To Listen:
What You'll Learn:
Taking a daily stand
How to self-locate
The importance of not taking just anyone as a client
The process of "take a breath, make a choice, and respond"
The power of being the same guy in breakdown, and in breakthrough
Overcoming and dealing with adult bullying
The value of responding rather than reacting
Setting healthy boundaries
Honouring the authentic experience of your life
The reason "why" is not a powerful question
The challenge and opportunity for women in business
Hans' Definition of Integrity
The 3 fundamentals to a great life.
Quotes
"Focus on integrity and you will get results." - Hans Phillips
"Language is the house of Being." - Martin Heiddeger
"I'm strong medicine. you have to have a strong constitution for us to work together." - Hans Phillips
"Personal Integrity is complete, whole, unbroken condition, honest, and sincere." - Hans Phillips
Links
Connect with Hans Phillips at Ontoco
http://www.ontoco.com
Book a Complimentary Call with Hans
http://www.ontoco.genbook.com
Oliver's Picks Newsletter
http://www.olivermanalese.com/picks
Breakthrough Coaching with Oliver
http://www.olivermanalese.com/breakthroughcoaching
Follow Oliver on Facebook
http://www.facebook.com/olivermanalese
E-mail me
podcast@olivermanalese.com