Today my guest is Cal Misener. Cal Misener is the author of The Freedom Framework: the Business Owner's Guide to Earning More and Working Less.
He is a coach, consultant, facilitator and international speaker who believes we have an epidemic of people doing work we don't enjoy. 
His personal mission is to work with business owners and leaders in order to ensure they have meaningful alignment between the work they do and the things they are passionate about. He is also on a crusade to help leaders ensure the people that work for them are doing work that they love and in turn, fuelling the growth of their business.
In this episode we dive into:
the cost of letting money rule your decisions
how important it is we look at our relationship to money and how he discovered it had very little to do with his sense of alignment
how the desire to create an impact and question what's important in his life changed his life's path in a way he never planned for
why creating space in your life is so important to stop and question what you want for your life
and so much more
I am so excited for you to listen in on my conversation with Cal.
Meet Cal: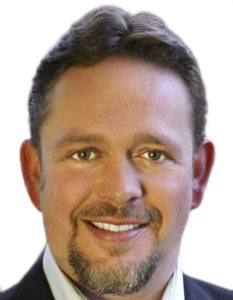 Cal Misener is a consultant, coach, facilitator and international speaker who is passionate about helping individuals and organizations achieve alignment between what is important to them personally, the work that they do as well as the impact they want to make.
Cal has over 20 years of experience in a business environment and has a number of core strengths including leadership, communication and developing deep connections with other people.
Cal has gone through his own personal transformation of doing work that he was not that excited about to being able to focus exclusively on his passion of helping others achieve meaningful alignment in their lives. Cal has also been able to support the transformation of hundreds of others in order to ensure they are more aligned in their lives and has created a framework that can also help you or your organization, no matter how big or small.
Cal is a man of many pursuits including anything in the outdoors, travelling, fishing, cooking and especially music. He currently lives with his wife on an island off of Canada's West Coast.
What You'll Learn:
Setting intentions and trusting your intuition to lead you to where you need to be
How his desire to create an impact lead him to a path he had never planned for
Giving yourself the space to stop and question where you want to go in life
What our relationship to money means to us and how we often fear it
The cost of doing things we don't like, or even hate, just to make a lot of money
Acknowledging that a certain amount is needed for security, but certain amounts do not equal fulfillment
Never getting too busy to self reflect and evaluate where you are in life
How self awareness and focusing on what's important in your life can impact your decisions
The value of quieting your mind and opening your heart, thus improving how you think
The terror and excitement of freeing yourself from the Rat Race, and being allowed to feel both
The process of transformation doesn't happen over night
Ensuring a back up plan before quitting your soul sucking job
Quotes:
"I think we tend to get caught up in our minds. I was letting my mind rule my decisions. I was also letting money rule my decisions. . .it was probably the fear of not having enough money."
"I remember getting my first job and I kept saying to myself 'well if only I could make x amount," and then I would reach that amount and think that this doesn't feel any different."
"Sometimes you got to do what you're not meant to do in order to figure out, and get closer to, what you were meant to do."
"I believe money and the relationship we have to money is one of the biggest single challenges we have. There's so much emotion around money whether that's positive emotion or negative emotion."
[On Cal's relationship to money]
"Rather than having this approach of abundance and that there's more than enough for everyone, and you can make enough money following your bliss, and you don't have to do things you hate just because the money's good--it took me a long time to figure that out--it was more of a fear based approach."
"What I realized is money had very little, if not nothing, to do with alignment for me."
"I've actually seen that money seems to be the biggest source of misalignment."
"It's amazing; the amount of shit we will tolerate because the money's good. Are you willing to be miserable and do something you hate, day in and day out?"
"I'm not flippant enough to say we don't need a certain amount of money, there's some things you gotta take care of like food and rent for example, but I really don't think making money should come at the cost of your souls."
[Cal on the secure job he had for 21 years]
"I couldn't tolerate doing something any longer that I wasn't passionate about. So I just quit. I left behind my six figures, and my expense account, and my benefits, and my security and said 'no, I gotta live my life I have to feel again. And if that feeling is of fear then I need to dive into it."
Links:
Cal Misener's Website
http://www.thefreedomframework.ca
Cal Misener's Facebook
The Freedom Framework by Cal Misener
To get a free copy of The Freedom Framework, e-mail Cal at
homeshop@telus.net
Philip McKernan's Give and Grow Experience
Oliver's Picks Newsletter
Breakthrough Coaching with Oliver
Follow Oliver on Facebook
E-mail Oliver