I help clients achieve what was once 'impossible.'
I work with high performers on a daily basis. The big secret they don't usually talk about is this:
Even though they're up to extraordinary things, they are a fraction of who they know they could be. 
For years I have inquired about what tiny shifts create the biggest impact on the quality of our lives and our ability to give our gifts. 
What I've noticed is this:
When people reach greatness in one area, it's almost always at the cost of something else.
That cost is always a form of aliveness - health, love, happiness, and authenticity.
In essence, they're winning over here while losing over there. This is a road to regrets.
My expertise is that I see the possibility of who you could be from wholeness and integration.
I guide you to go from succeeding at the cost of your aliveness to achieving your results in harmony with it.  
I help you establish a new way of relating to yourself and the world so that you breakthrough limitations and make a bigger impact on the world. From this place, you access a state of joy, confidence, satisfaction, freedom, and empowerment like never before.
Coaching is a catalyst to living a life we had only imagined.
I tell my clients:
"You are the best investment you can make."
When it comes to this, I am all in. I place tremendous value on having advisors, mentors, and coaches. I have been a student of human potential for fourteen years. I travel to other countries, invest thousands of dollars, and spend ungodly amounts of time and energy into developing myself and my craft. I am constantly finding new ways of synthesizing age-old wisdom with cutting-edge insights around how to live a great life.
The value of this work was even more clear when I had nothing.
Years ago I vaporized my entire identity. I was broke, in debt, with collectors after me... until my phone was disconnected! I had no prospects for the future. I hit rock bottom.
Like my clients...
I have experienced what it's like to lose yourself in pursuit of a goal.
I built a successful real estate business while there was a gaping hole in my chest. When I woke up to the lie I was living I put a bullet in my business. It cleared the slate but also began my downward spiral. Investing in myself wasn't about what I was doing, but about who I was being. This turned my rock bottom into the foundation of the life I enjoy now. I put into practice the exact things I share with clients to reinvent myself and align my life with the things that matter most to me.
In essence, my breakdown led to the breakthroughs to coach leaders in Aligned Reinvention. I have now spent thousands of hours leading my clients in doing unthinkable things. I have supported clients to travel the world for ten months with two kids; go from self-sabotage to six figures within three months; quit their 9-5 job to become a full-time entrepreneur; go from being a 'wantrepreneur' to building a $5 million revenue business; and more.
My clients do things that blow people's minds. 
My clients are powerful, inspiring, visionaries. They are great at what they do and at the same time, know that staying on their growth edge requires outside support.
I help clients risk the success that they are to achieve what they never thought was possible.
If this calls out to you, let's talk and explore what's possible for you with me in your corner.
Oliver Manalese: Bio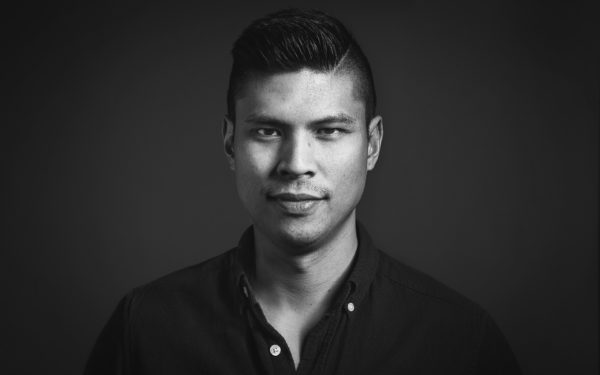 Oliver Manalese runs a leadership consultancy. He is an expert in coaching, consulting, and training achievement-oriented leaders in Aligned Reinvention. With a focus on sustainable high performance and improved quality of life, Oliver is committed to guiding clients through a deep, lasting transformation.
Ontology and Phenomenology are at the heart of his work. Simply put, he focuses on the ways we are being, our relationship to reality and how it shapes what we see is possible. In an era of overwork and burnout, achieving a shift in being is what creates a sense of presence, power, and freedom.
Integration of the mind and body is also foundational. Our bodies are our instrument to experience and move through the world. It is also the vehicle for the application of our gifts. Developing and connecting the intuition and instincts of our body with the intelligence of our mind results in a renewed experience of health, happiness, love, and self-expression.
The most common remark from clients is, "I am living a life I once thought was impossible."
Whether it's personal or professional projects, Oliver's clients report having a lasting sense of inner peace, satisfaction, confidence, joy, and abundance.  Clients become better practiced at breaking through resistance, accessing a new level of authenticity, and creating a life they love.
Oliver is the host of The Oliver Manalese Show available on Apple Podcasts.