A Dose of Goodness to Start Your Weekend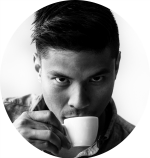 Receive the top 5 things I've been loving, using and reading for the week. This can include books, purchases, songs, hacks and any new and interesting discoveries I come across.
"Oliver's Picks" are only available to my email newsletter and will not be posted anywhere else. Enjoy this exclusive content when you join my email newsletter today! Unsubscribe anytime. I have some goodies coming your way this Friday so sign-up now!
Here's a Teaser of What You'll Get:
Hello!
Hope you're having a great start to your week!
Here is your weekly dose of "Oliver's Picks." What I'm liking, listening to and thinking about!
What I'm watching
Billions - I learned about this show because I am a huge fan of the show runners Brian Koppelman and David Levien who wrote/directed Rounders, The Illusionist, Ocean's Thirteen among countless others. Gives a mind blowing inside look into power and corruption, blurs the line between good and evil, and all about favours, deal-making, and layers of tension!
Inspirational video I'm loving
The Awesome Anthem by Sekou Andrews - Just heard about poet Sekou Andrews and looking forward to hearing more of his work. He beautifully fuses motivational talk with a poetic voice. This one resonated with me and had me tearing up the first few times I heard it.
Book I've recommended the most this week
The Surrender Experiment by Michael Singer - Janet's reading this for the first time and I can't wait until she's done so I can re-read it! Great memoir illustrating an incredible transformational journey from meditating in the middle of the woods in solitude to running a billion dollar company. 
Most asked about Savasana song in my yoga classes
Life and Death by Paul Cardall - This track makes you feel like you're in a movie. The performer of the song (Paul Cardall) has a deep connection with this song after receiving a second chance at life after receiving a new heart from a donor. Incredible piece.
Quote I'm pondering
"Until one is committed, there is hesitancy, the chance to draw back-- Concerning all acts of initiative (and creation), there is one elementary truth that ignorance of which kills countless ideas and splendid plans: that the moment one definitely commits oneself, then Providence moves too. All sorts of things occur to help one that would never otherwise have occurred. A whole stream of events issues from the decision, raising in one's favor all manner of unforeseen incidents and meetings and material assistance, which no man could have dreamed would have come his way. Whatever you can do, or dream you can do, begin it. Boldness has genius, power, and magic in it. Begin it now."
—W. H. Murray in The Scottish Himalaya Expedition, 1951
If you enjoyed "Oliver's Picks" please forward this over to a friend and have them sign up here.
May your week be filled with power and possibility!
Your breakthrough coach,
A great way to start the weekend.
Sign up today!