The Oliver Manalese Show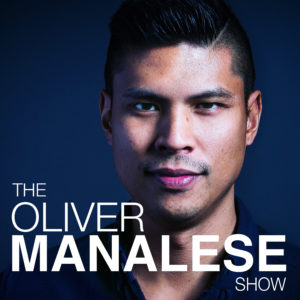 dives deep into the breakdowns of influential people and uncovers the insights that helped them break through it.
In each episode, I shine a light into the lives of entrepreneurs, authors, and leaders that we might not otherwise get to see. The struggles, failures, and challenges that reveal how universal the breakdown/breakthrough process is for all humans. It gets real, raw, and vulnerable.
We learn the insights, tools, practices, and structures that support these powerful people to achieve what to many of us may seem impossible. 
Upcoming guests include powerful people like Hans Phillips, Phillip McKernan, Dave Kehnast, Samantha Gladish, Jennifer Acosta, Tim JP Collins, Jenn Pike, Steven Farquharson, Leroy Milton, and so much more.
There's a ton of noise online and I am honoured you've taken the time to have a listen to this show. I do my best to have great story-telling that's entertaining as well as empowering with actionable ideas and insights.